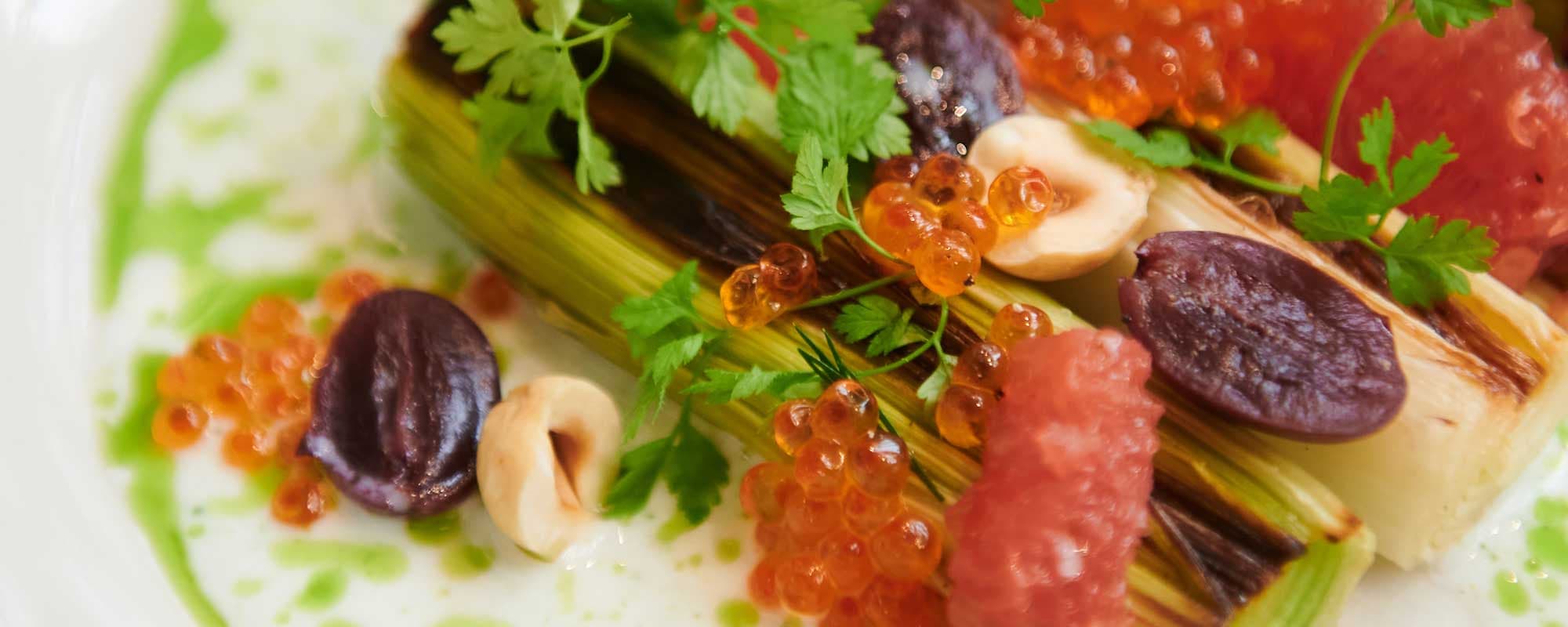 Gourmet and contemporary bistronomy
The History.
Welcome to Arboré : the Hotel Royal Madeleine brand new dining area, family-owned since 1976. Referring to its majestic vegetation under a skylight, this modern, chic, cosy, open space with natural colors offers a poetic experience before discovering a distinctive cuisine.
The atmosphere.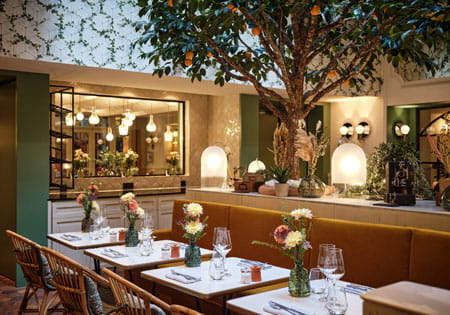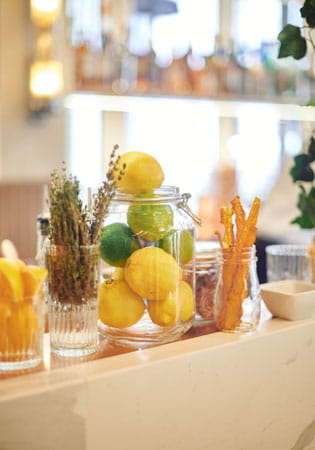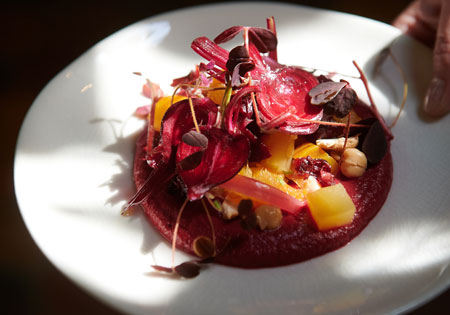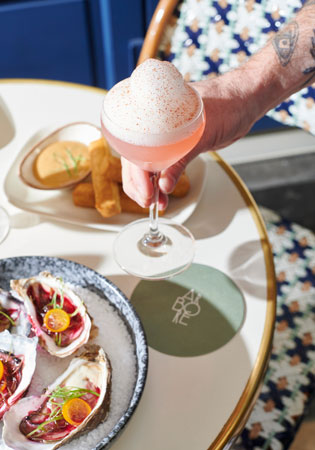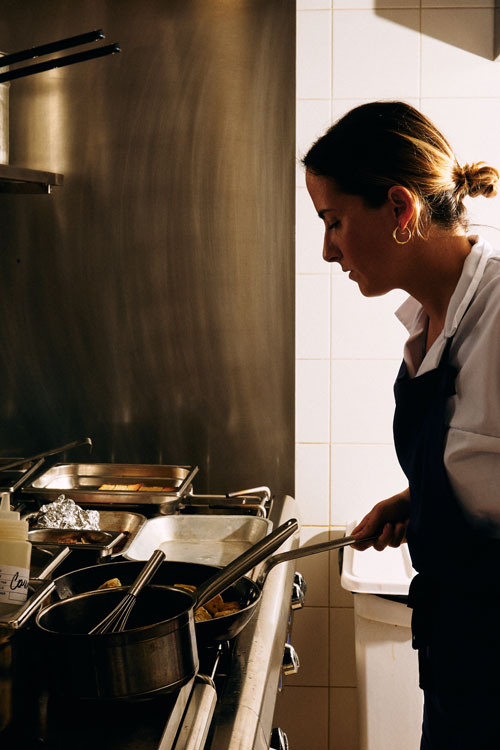 The chef Pauline Séné.
Simple products sublimated by textural play, tasty sauces and condiments which revive my childhood memories. An eco-friendly bistronomic cuisine evolving throughout the seasons, between comfort food and discoveries, full of flavors, both light and gourmet : welcome to Arboré…
Restaurant : open Tuesday through Saturday from 12:00 pm to 2:30 pm and from 7:00 pm to 22:30 pm. Bar : open 7 days a week from 5:00 pm to 12:00 am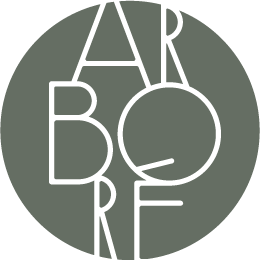 Restaurant Arboré
Gourmet and contemporary bistronomy